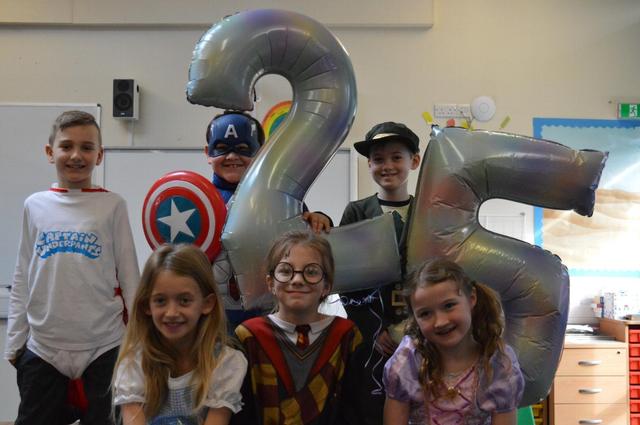 Class 3 Curriculum letter
Hello and welcome back to a new academic year in class 3. Mrs Banham, Miss Price and I feel privileged to teach your child and are thoroughly looking forward to the year ahead. We have got lots of fun, learning and experiences planned for the coming year. We have had a fantastic, artistic start to the term with children learning skills of mixing colours and how to change tones and shades. They have produced a piece of art work inspired by Piet Mondrian and they have looked at drawing people and detail on faces.
Please find below an overview of learning this term. We try to make ourselves available at the beginning and end of every day for any questions and you are also welcome to contact us on Class Dojo.
English
In English, we will start the term with a unit of poetry before moving on to using our new writing curriculum Talk for Writing to learn how to write suspense stories.
Maths
In Maths, we will develop our knowledge of time, place value and use increasingly larger numbers for addition and subtraction.
Religious Education
In RE, we are studying Hinduism, with a particular focus on how Hindus believe. We will be focusing on deities and how they are described and look at the purpose of visual symbols in the mandir.
Science
This term, we will be studying Rocks, fossils and soils. The children will observe a range of different kinds of rocks and try to work out how they were created. We will look at and create our own fossils and learn about the famous palaeontologist, Mary Anning and her fossil discoveries as well as learning about the dinosaur fossil which was discovered at Rutland Water recently. Towards the end of the term, we will investigate how soils are created and why they are so different.
P.E
Our PE days are Tuesday and Thursday. Please ensure children come to school wearing the correct P.E uniform- all earrings should be removed and long hair should be tied back. We will be enjoying and learning the skills of tennis and outdoor adventure activities in our lessons.
Other curriculum areas
Our focus of Geography is volcanoes and earthquakes. In French, we will look at greetings, numbers and relationship and location of France and the UK. Computing will develop the children's learning in systems and networks. In music, our unit of work is called 'hands, feet, heart'. And, the PSHE topic is 'being me in my world'.